Big Flower Super Nursery
NSW Central Coast
4362 2236
Trading Hours: Tuesday to Friday 9am till 3pm. Saturday & Sunday 9am till 4pm. CLOSED MONDAY.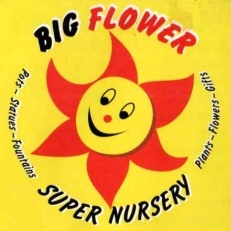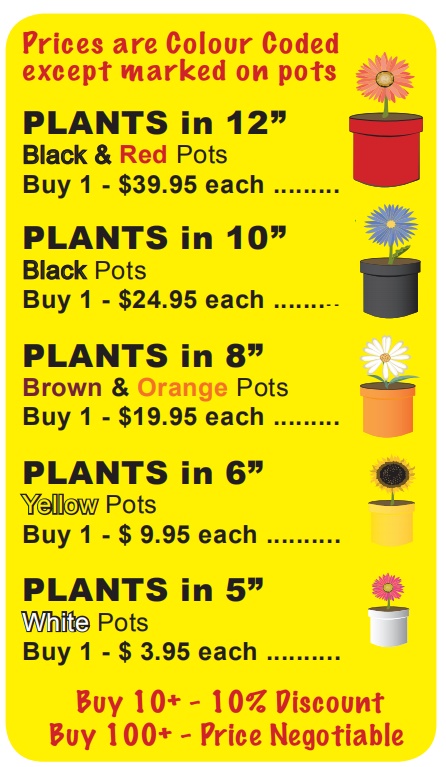 Our entry has moved to 24 Burns Rd Ourimbah, around the corner from Mitre 10.
Big Flower Super Nursery
Big Flower Super Nursery is one of the largest nurseries on the NSW Central Coast.
We are a progressive nursery, producing a wide range of plants from around the world for projects large and small, and have done so for many decades.
We supply healthy and hardy flowers, plants and trees to retail and wholesale customers throughout the Central Coast, Sydney, Newcastle and Hunter Regions.
Our range includes Australian natives, specimen trees, landscape shrubs, specialist forestry species, fruit trees and plenty more.
We have a large range of pots, statues and fountains, as well as a large range of fertilisers, barks and soils.
Our website showcases some 230 different plants and trees that we have on offer, with many more varients available at our nursery,so please browse through our site and see what we have.
Please visit us at our iconic location, just off the M1 motorway at Ourimbah, and let us help you find what you need.
Specials
All Dietes on sale – $5ea (in 250mm pots)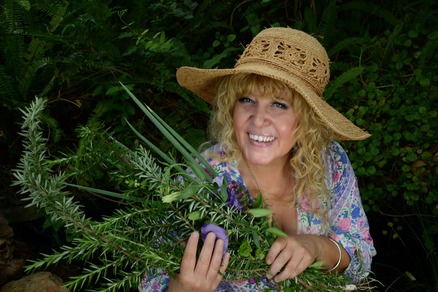 We are proud sponsors of the Cheralyn Darcy gardening show on Coast FM
96.3
Click here for Cheralyn's weekly podcasts.
Banksia Rose – Lady Banks Rose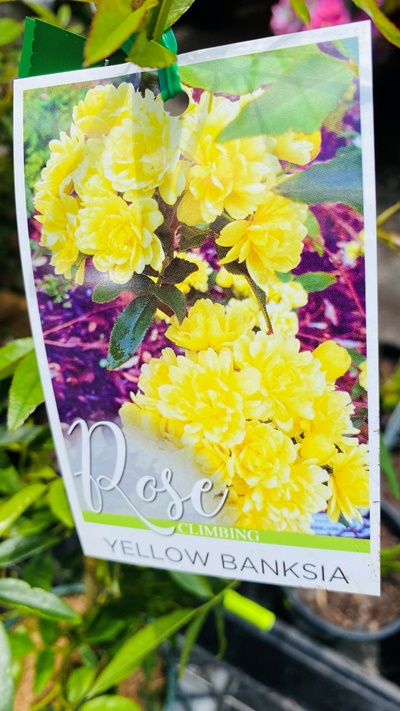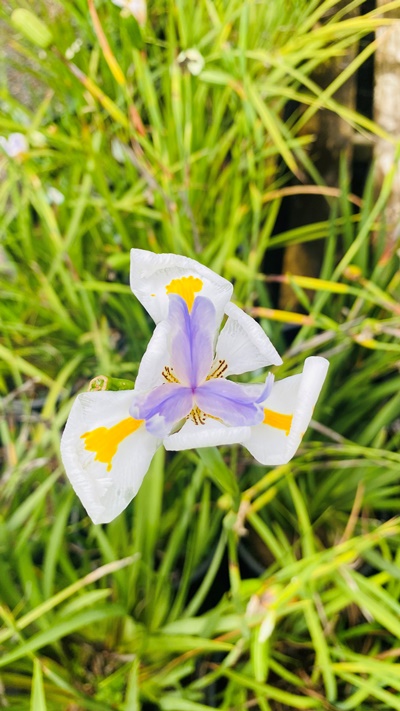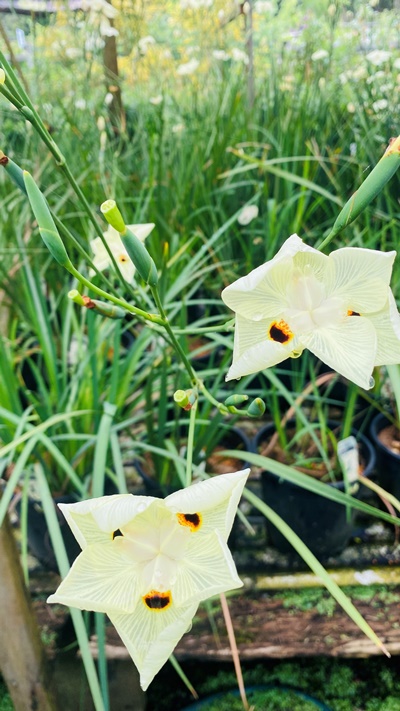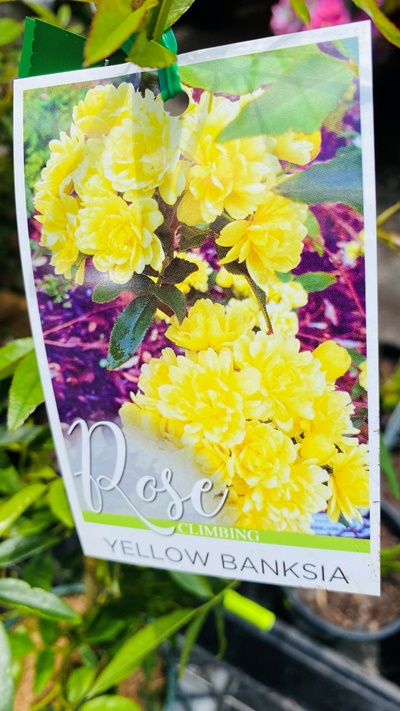 Eremophila
Australian native, commonly know as Emu Bush.
Most popular is Eremophila Nivea.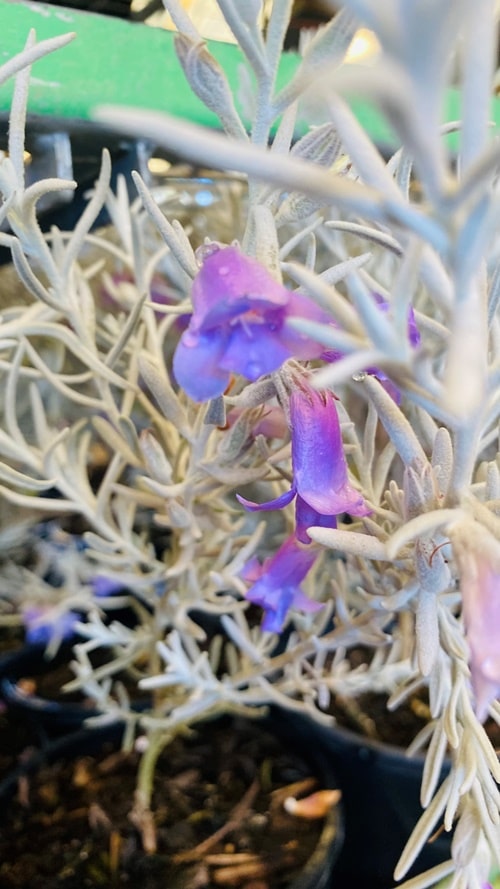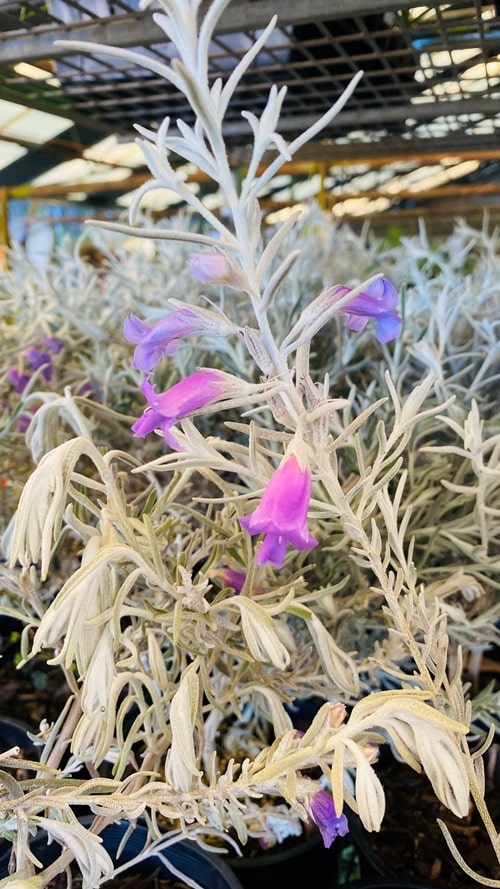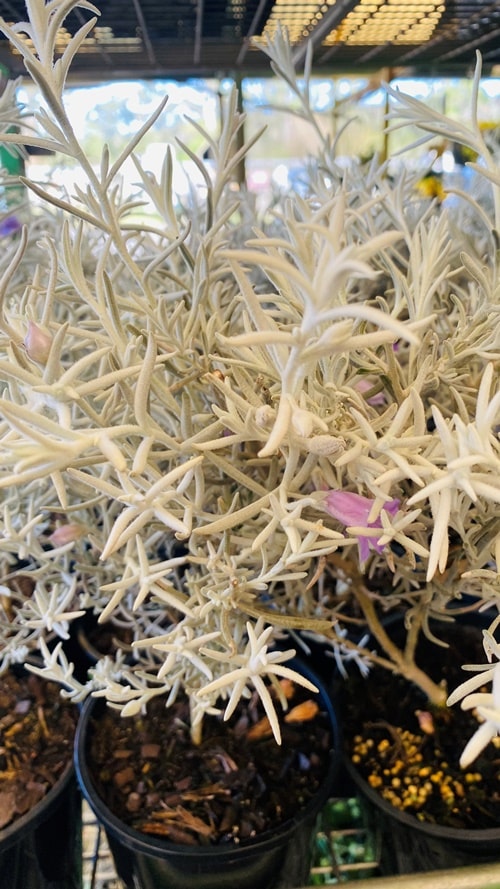 Heuchera
Two varieties in stock, Caramel and Dark Beau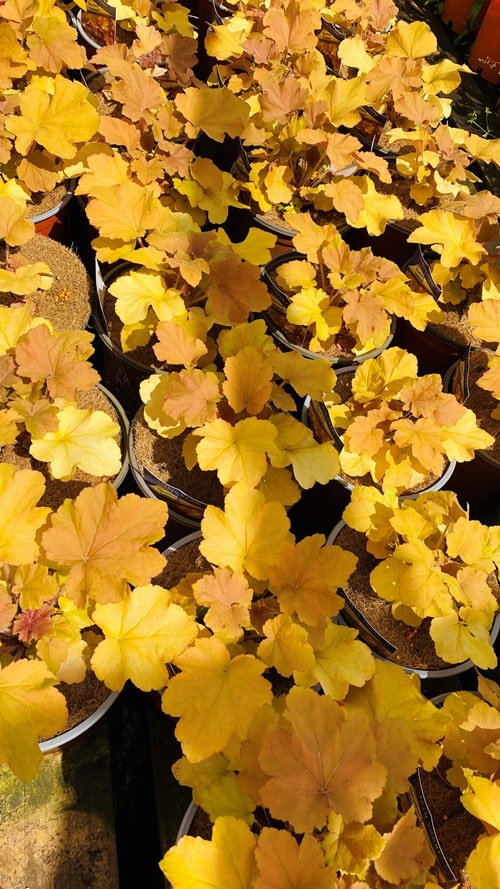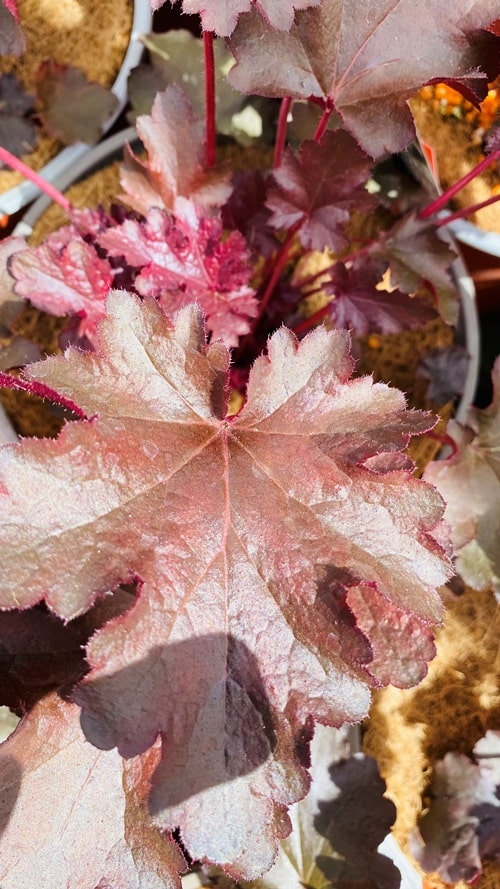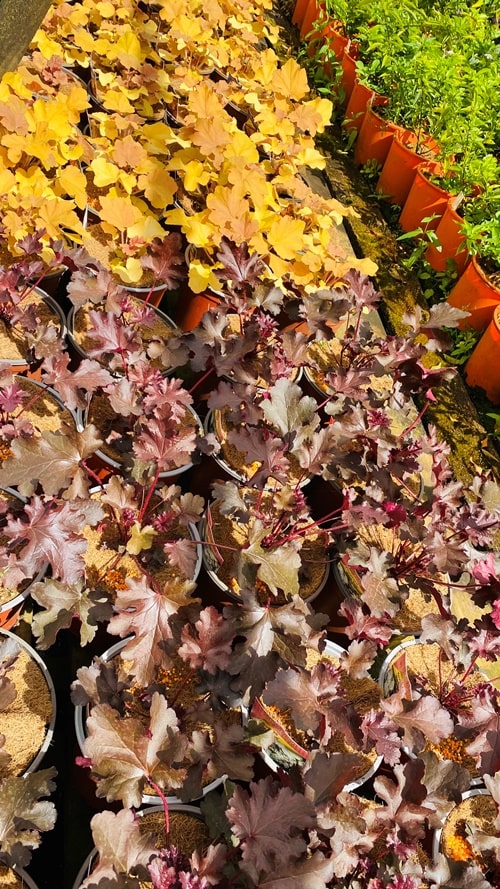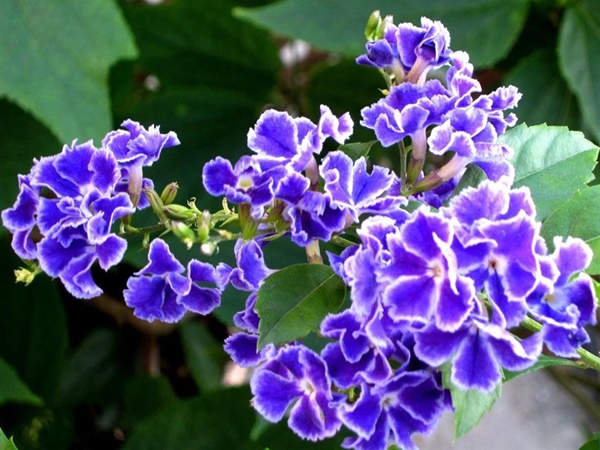 Duranta – Geisha Girl
Excellent evergreen vibrant climber-hedge. Rich purple flowers with a white edge to the petals, on long cascading stems, in spring and summer, followed by abundant orange-yellow berries in autumn and winter.
–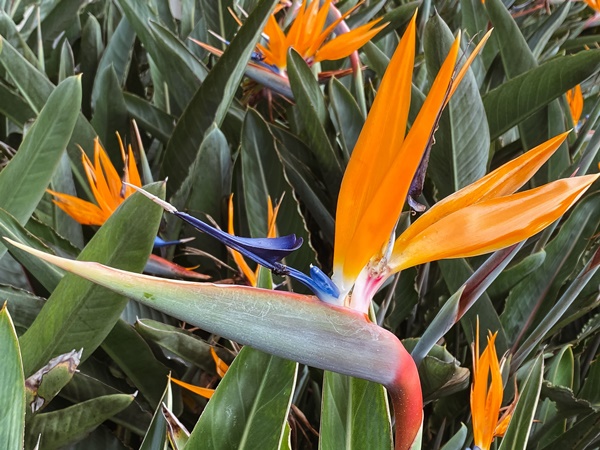 Bird Of Paradise
Bird Of Paradise are named for the beautiful, orange crane like flowers that they produce. Under the right conditions, including full, southern light exposure, proper humidity and temperature, they may flower indoors.
–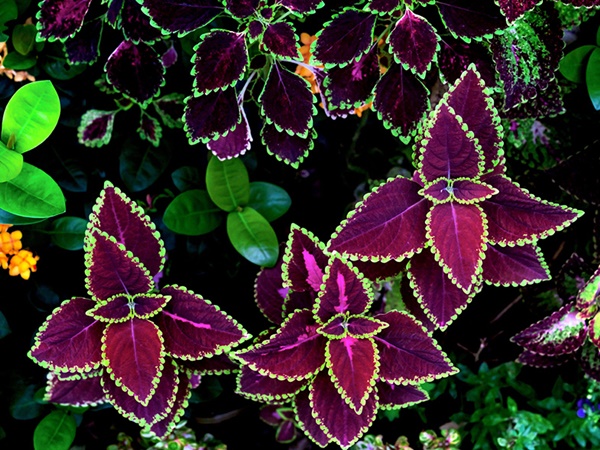 Coleus
Coleus is a genus of annual or perennial herbs or shrubs, sometimes succulent, sometimes with a fleshy or tuberous rootstock. They have some of the most stunningly coloured foliage in combinations of green, yellow, pink, red, maroon, etc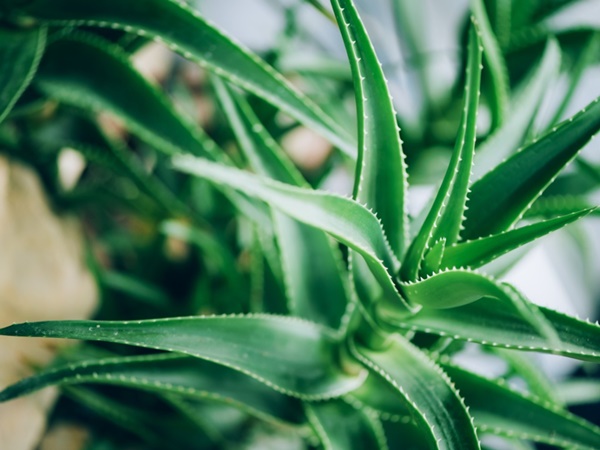 Aloe
Aloe Vera is a succulent plant species of the genus Aloe. An evergreen perennial, grows wild in tropical, semi-tropical, and arid climates around the world. It is cultivated for agricultural and medicinal uses.
–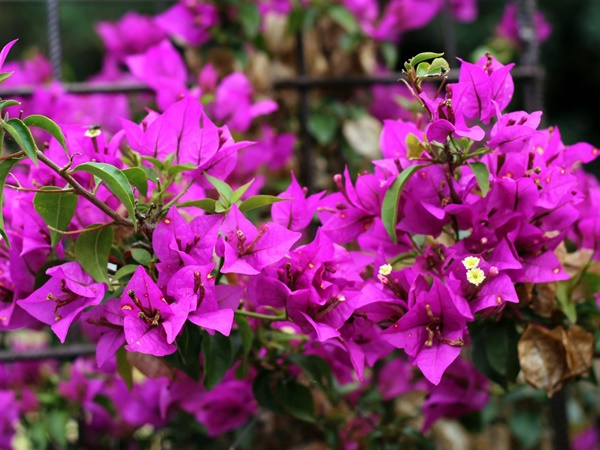 Bouganvillea
Bougainvillea is an evergreen climber that's covered in colour in the warmer months. The most common varieties are shades of red, orange, pink and purple, but white and even golden forms are available.
–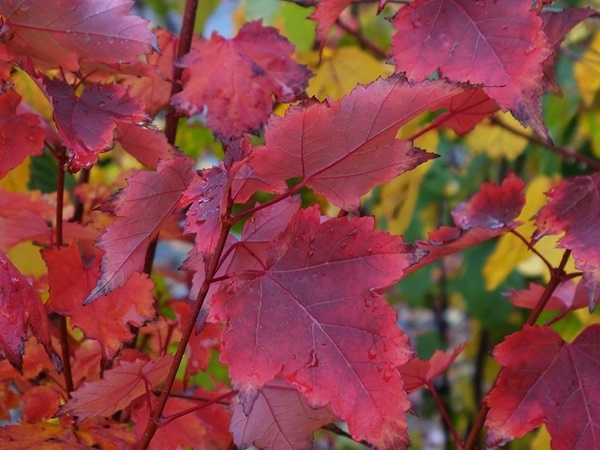 Acer Rubrum
Acer rubrum, the red maple, is one of the most common and widespread deciduous trees of eastern and central North America. The U.S. Forest service recognizes it as the most abundant native tree in eastern North America.
–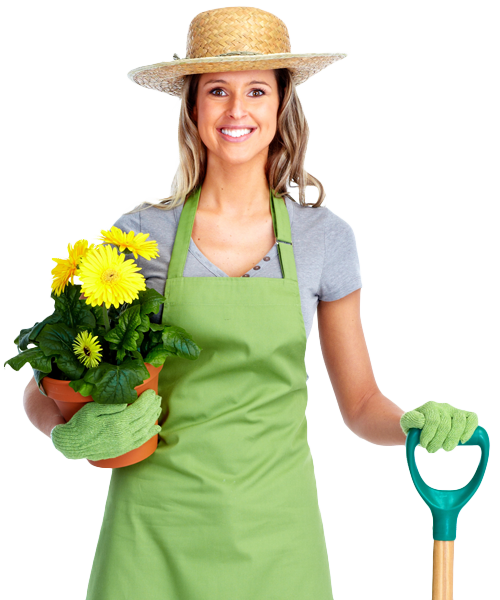 If you treat a garden correctly from the start, your plants will thrive, and it will look fantastic. Choosing the correct soil, garden fertilizer or compost can make all the difference.
At Big Flower, we believe in providing quality garden supplies that gardeners can rely on. We offer a great range of garden supplies all carefully chosen to give your plants the very best environment possible.