Our Plants, Flowers & Trees
R to Z

Big Flower Super Nursery
NSW Central Coast
4362 2236

Our Plants, Flowers & Trees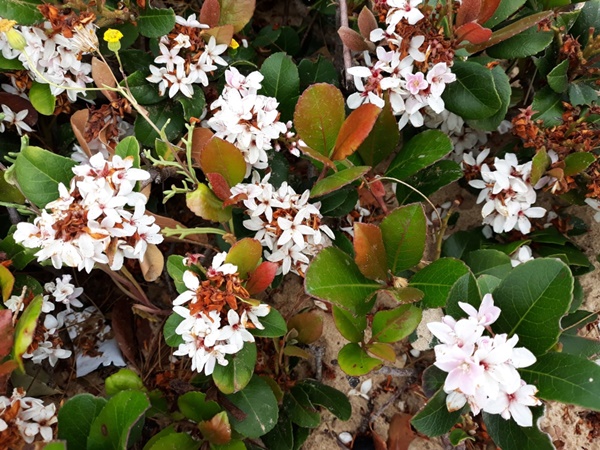 Rhaphiolepsis
Rhaphiolepsis grows to around 2.4m high and wide and has clusters of small, white, lightly fragrant flowers in spring and early summer, followed by round blue-black non toxic berries which persist for many months.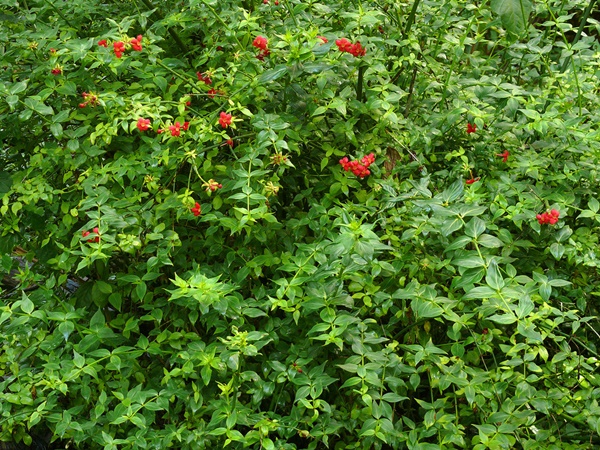 Rondeletia Splenden
Once a common garden plant, Rondeletia Amoena is rarely seen nowadays. Which is a pity, because this hardy, Central American native produces a wonderful display of salmon pink flowers every spring.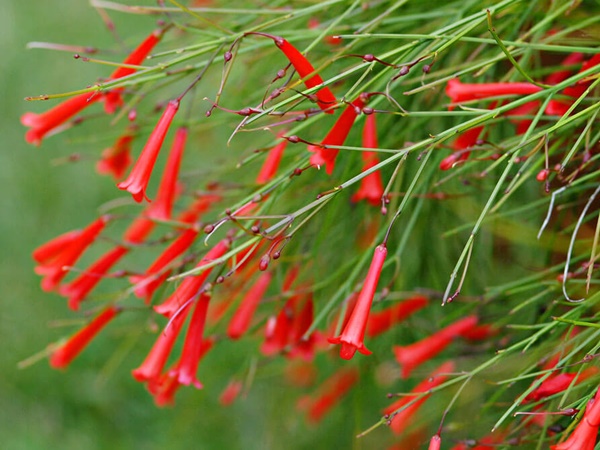 Russelia
A multi branching shrubby perennial, with cascading or weeping foliage looks attractive year round. It is Summer, when the plant flowers, that it comes into its own, although in warmer climates it will flower almost year round.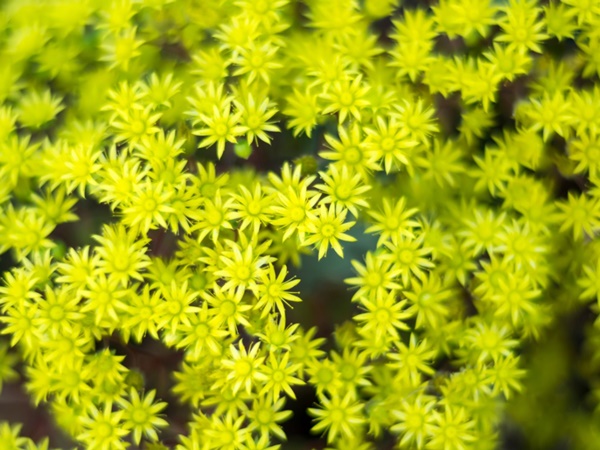 Sedum
Sedum is a perennial plant with thick, succulent leaves, fleshy stems, and clusters of star shaped flowers. There are many different varieties of Sedum which makes them suitable for use in almost any garden design.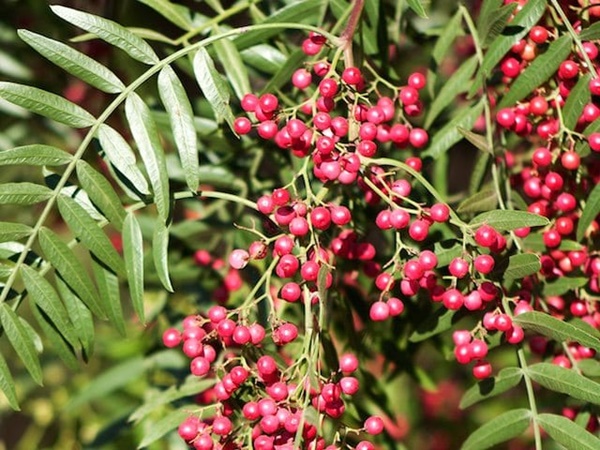 Shinus Molle
Schinus Molle is a fast growing evergreen tree that features graceful weeping foliage and red berries in Summer. Drought and frost tolerant, these beautiful trees are often found on old farms and older properties.
Spirea
The foliage colours vary with Spirea, some have orange and gold leaves, often with a purple cast to the bottoms of the leaves, which creates a nice multi colour effect. Blooms tend to be a bright, glowing pink.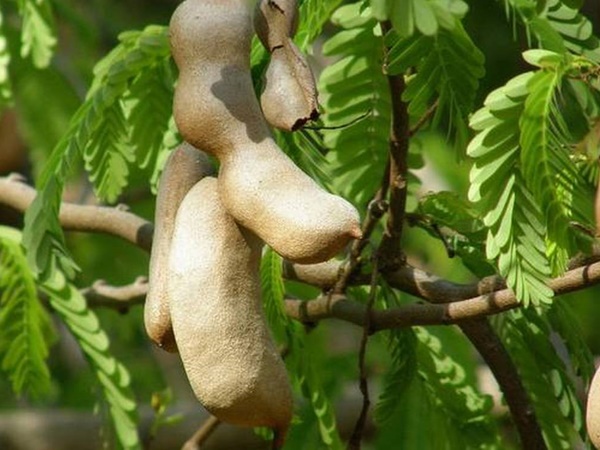 Tamarind
Tamarind is a hardwood tree. It's native to Africa but also grows in India, Pakistan and many other tropical regions. The tree produces bean like pods filled with seeds surrounded by a fibrous pulp.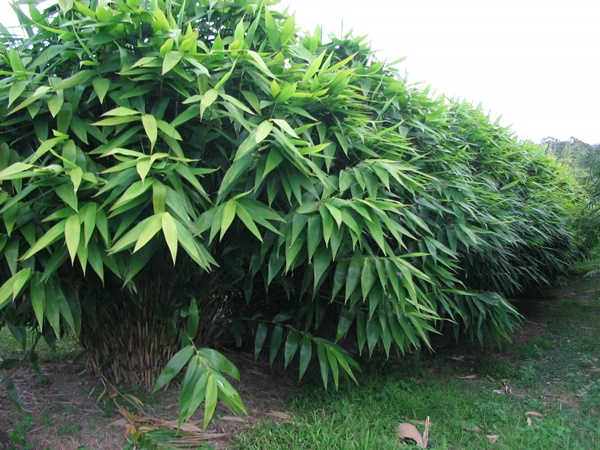 Tiger Grass
Tiger Grass is well known for its similiar look to Bamboo, even though it is a giant clumping grass. The main difference is that Tiger Grass does not have branches and it has grass flowers at the top each year.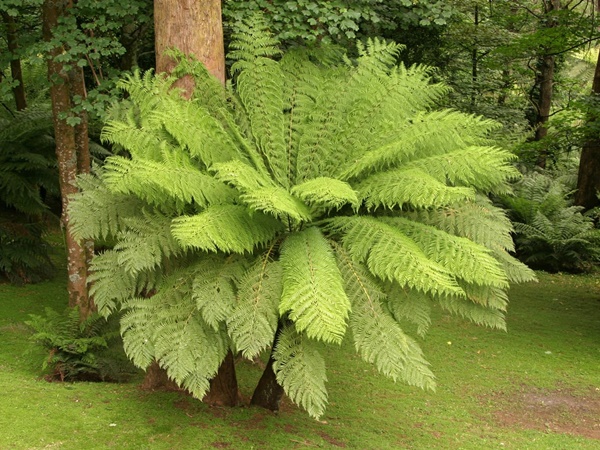 Tree Fern
There are three different varieties of Tree Ferns that are seen in the our gardens. These include the Rough Tree Fern (Cyathea Australis), Soft Tree Fern (Dicsonia Antarctica) and the Coin Spot or Scaly Tree Fern (Cyathea Cooperi).
Venus Fly Trap
Venus Flytrap, (Dionaea Muscipula), also called Venus's Flytrap, Perennial Carnivorous plant of the Sundew family (Droseraceae), notable for its unusual habit of catching and digesting insects and other small animals.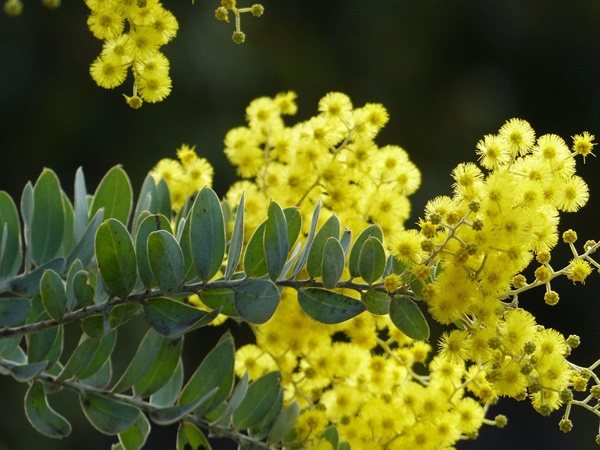 Wattle
Wattles are a part of the legume family known as Fabaceae and are one of Australia's best known native plants. In fact, the Golden Wattle (Acacia Pycnantha) is Australia's national floral emblem.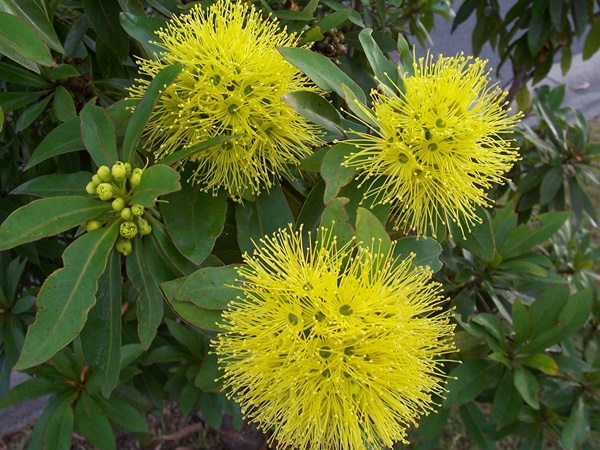 Xanthostemon
Is an evergreen tree growing to 15m. The stem is erect and branching with a fibrous bark and the leaves are dark, glossy green, lanceolate to elliptical 15cm long with a short stalk. The flowers are a deep yellow.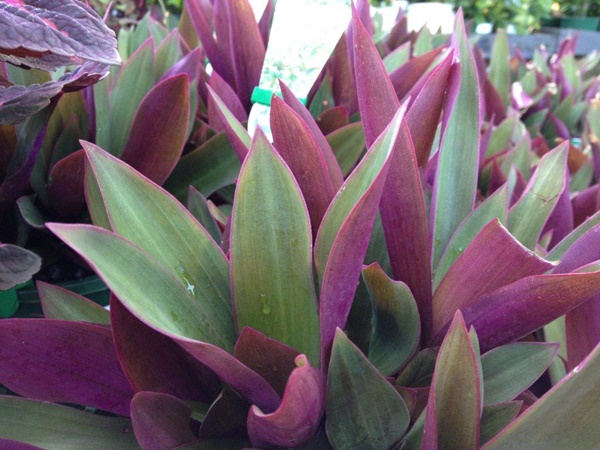 Rhoeo
Rhoeo Spathacea grows well in a warm position but also tolerate cooler temperatures. They have great uses including offices and homes and patios in warmer climates they are used in protected areas in gardens.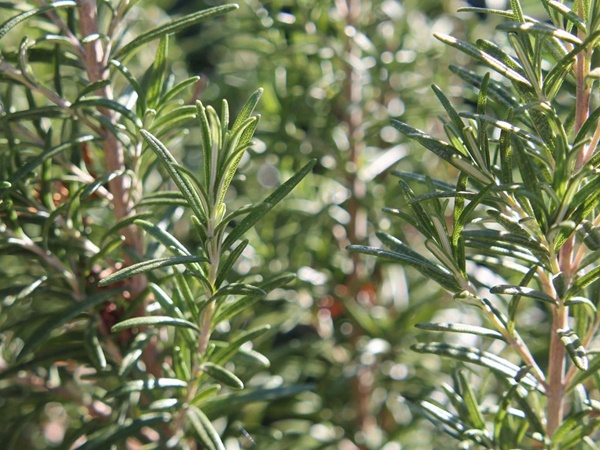 Rosemary
Salvia Rosmarinus, commonly known as Rosemary, is a shrub with fragrant, evergreen, needle like leaves and white, pink, purple, or blue flowers, native to the Mediterranean region also known as Rosmarinus Officinalis.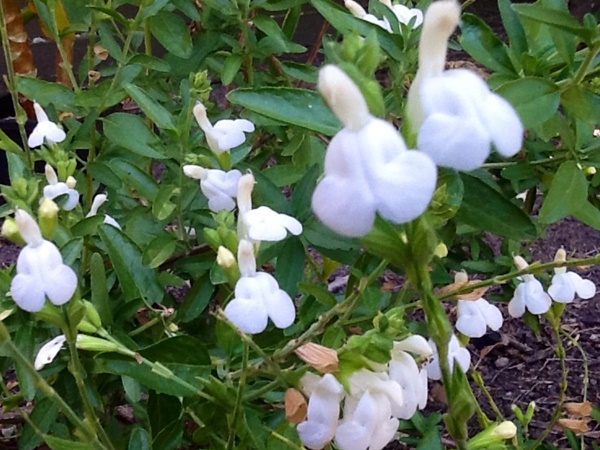 Salvia Alba
This compact perennial has fresh green oval leaves accompanied through the warmer months by white tubular flowers. Plant as a foreground accompanyment for Correas, Cistus and Roses in rockeries and cottage gardens.
Serissa
The Serissa is also called Snowrose, and is a subtropical small shrub with tiny white flowers that appear from Spring through Summer. The Serissa is evergreen or semi evergreen with fine oval, shiny green leaves.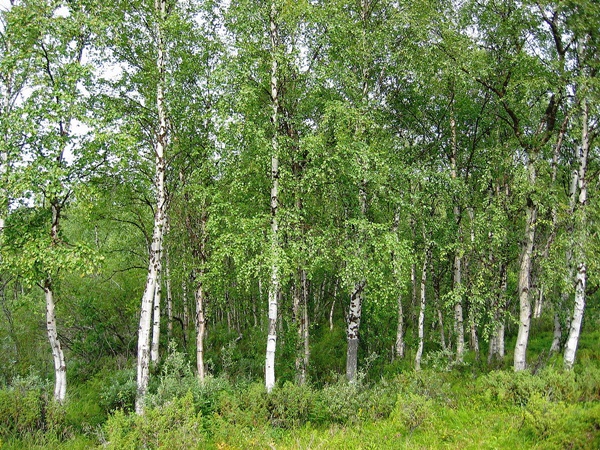 Silver Birch
Silver Birch has soft heart shaped leaves and often papery silvery bark. All are deciduous, with leaves of green through Spring and Summer and create a striking Autumn display of yellow fallen leaves littering the ground.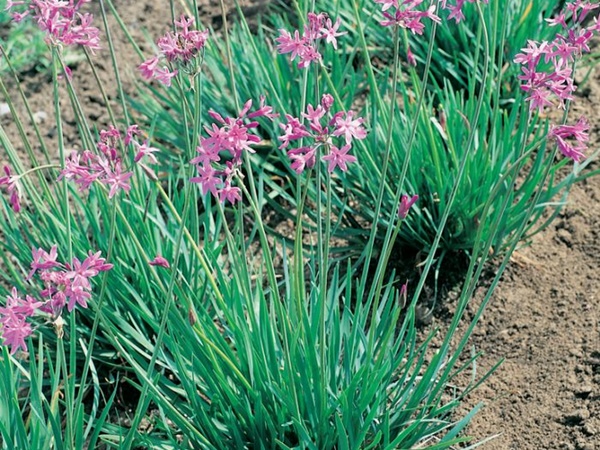 Society Garlic
Society Garlic is an attractive ornamental, perennial plant. It forms a low growing clump to 30 cm, with dainty star shaped, lilac mauve flowers at the end of long stems. Flowering is from October to April.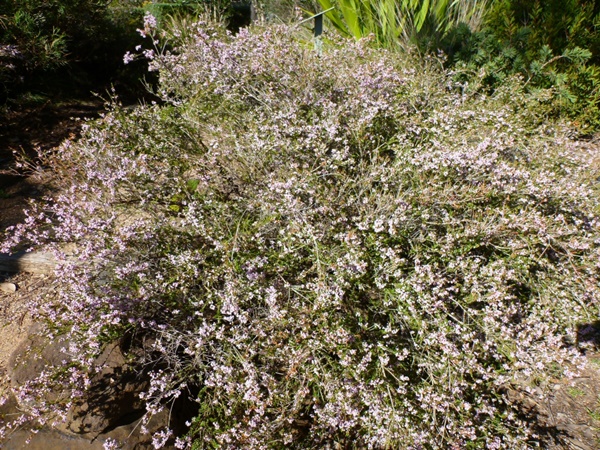 Thryptomene
Thryptomene Saxicola, commonly known as Rock Thryptomene, is a shrub species in the family Myrtaceae. It grows to between 0.3 and 1.5 metres high and produces white or pink flowers between February and November.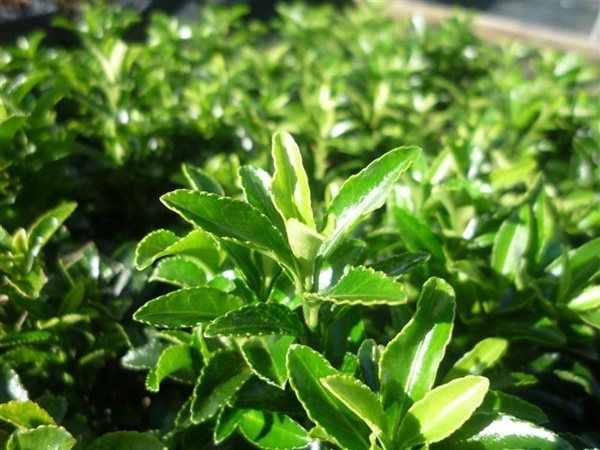 Tom Thumb
Japanese Spindle Bush is a compact evergreen plant with deep green, dense foliage, which gives a beautiful, formal appearance with minimal trimming. Tolerant of conditions including heat, poor soils and salt spray.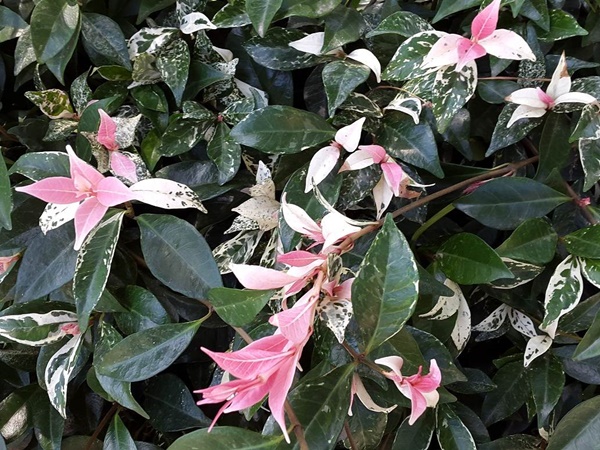 Tri Colour Jasmine
Tri colour Star Jasmine is a variegated form of the popular green form of Star Jasmine. The glossy leaves emerge white with pink tones and mature to a mottled green variegation. It is more of a groundcover plant then a climbing plant.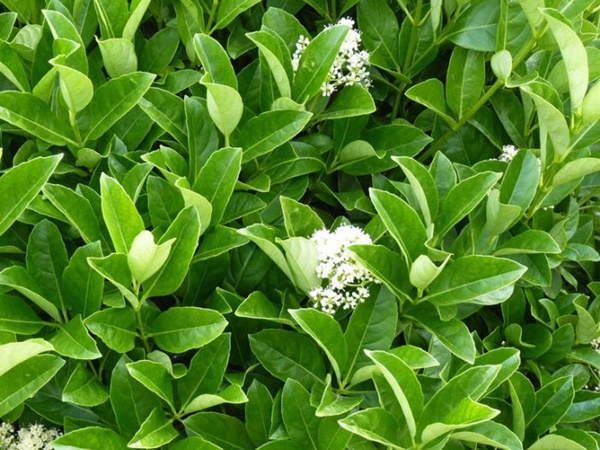 Viburnum
Viburnum is a genus of about 150–175 species of flowering plants in the Moschatel family Adoxaceae. Its current classification is based on molecular phylogeny. It was previously included in the Honeysuckle family.
–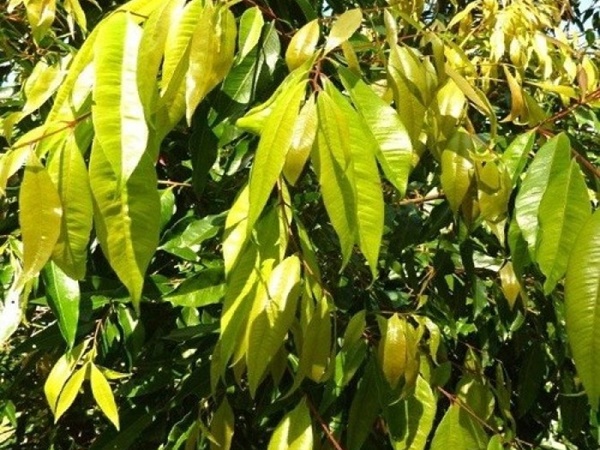 Weeping Lilly Pilly
The Weeping Lilly Pilly, is very useful as a large hedging plant or screening tree. A bushy plant with foliage typically growing all the way to the ground, with a weeping habit and lush foliage.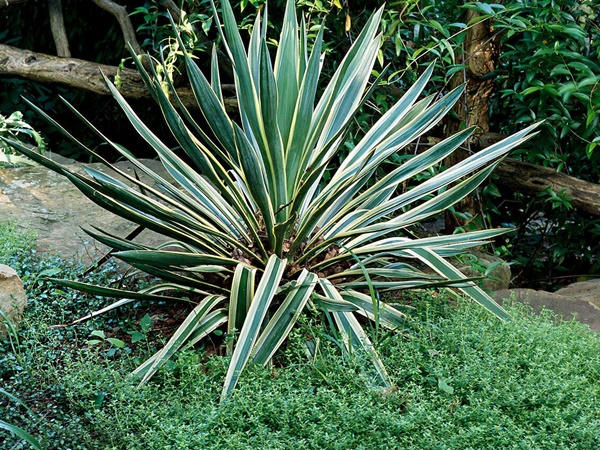 Yucca
Yucca is a genus of perennial shrubs and trees in the family Asparagaceae. Its 40–50 species are notable for their rosettes of evergreen, tough, sword-shaped leaves and large terminal panicles of white or whitish flowers.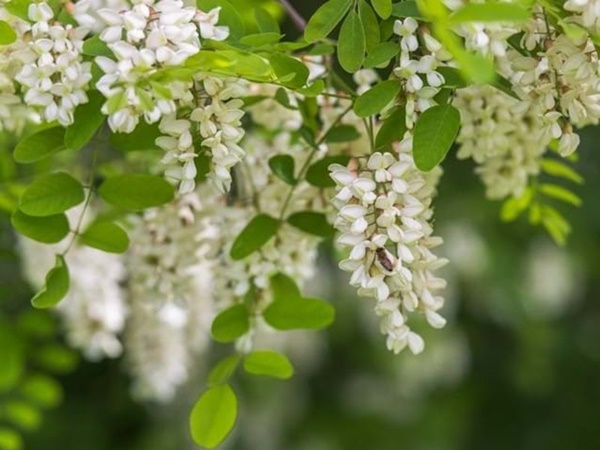 Robina
This attractive deciduous tree provides soft filtered shade with its open habit and pinnate leaf shape. It is a moderate grower with striking lime green foliage which intensifies into a vibrant, golden colour in autumn.
Roses
There are over three hundred species and tens of thousands of cultivars of Roses. They form a group of plants that can be erect shrubs, climbing, or trailing, with stems that are often armed with sharp prickles.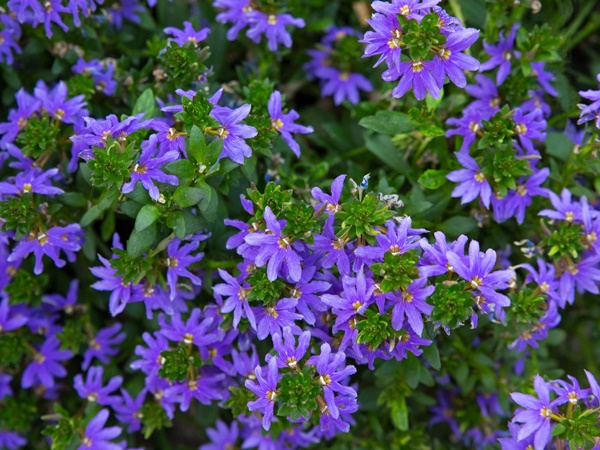 Scaevola
Scaevola is a small shrub in the family Goodeniaceae, native to Southern Australia. It grows to 50 cm in height and produces white or blue flowers in spikes up to 24 cm long from August to March in its native range.
–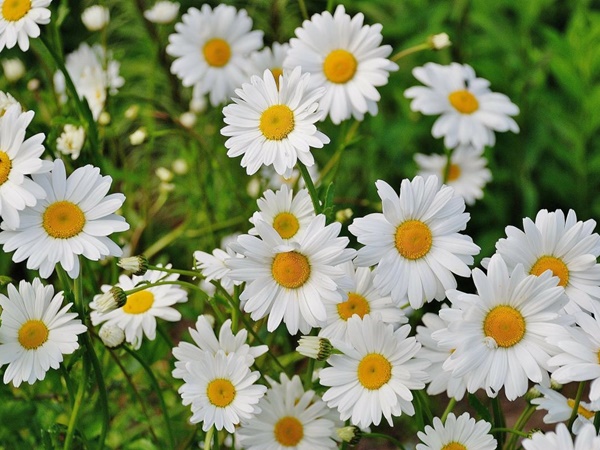 Shasta Daisy
Shasta Daisies tend to form clumps that are 2 to 3 feet tall and 1 to 2 feet wide. They bear all White Daisy petals, yellow disk florets, and contrasting glossy, dark green leaves. Perfect for any sunny garden.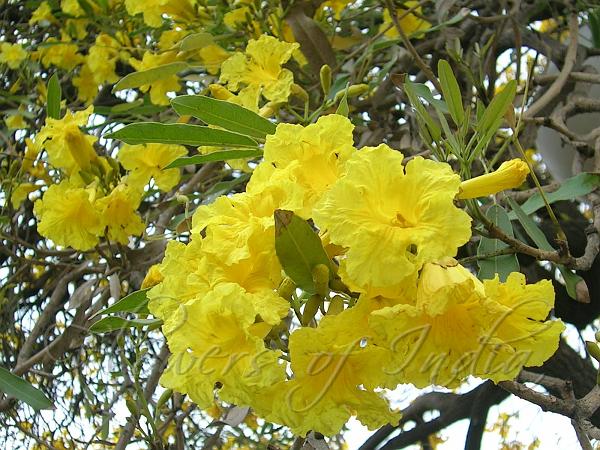 Silver Trumpet Tree
The flowers of this tree are a Spring spectacle with wide blooms that hang in clusters. The name the Trumpet Tree comes from these blooms, which are tubular and lightly frilled at the top with multiple stamens.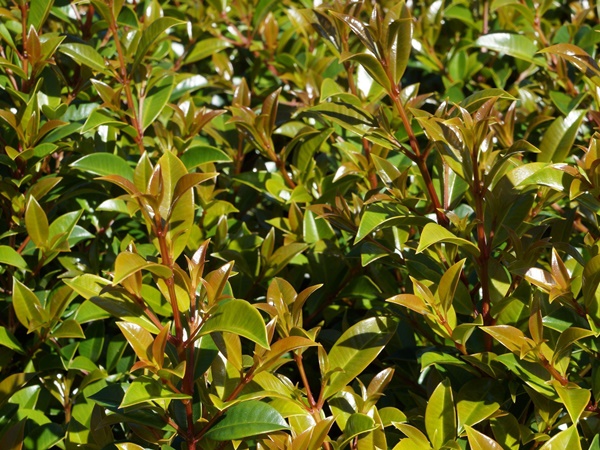 Syzygium
Syzygium Paniculatum, the Magenta Lilly Pilly or Magenta Cherry, is a species of flowering plant in the Myrtle family Myrtaceae. A broad dense bushy rainforest tree, in cultivation it grows to a height of 15m.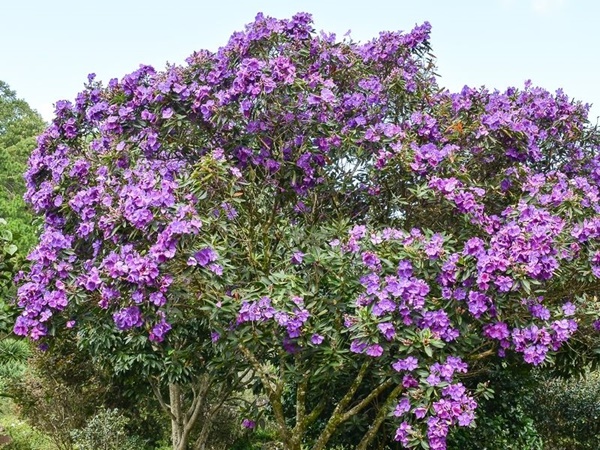 Tibouchina
Tibouchina is a neotropical flowering plant genus in Melastomataceae Juss, that contains approximately 240 species. Species of this genus are herbs, shrubs or trees and typically have purple flowers.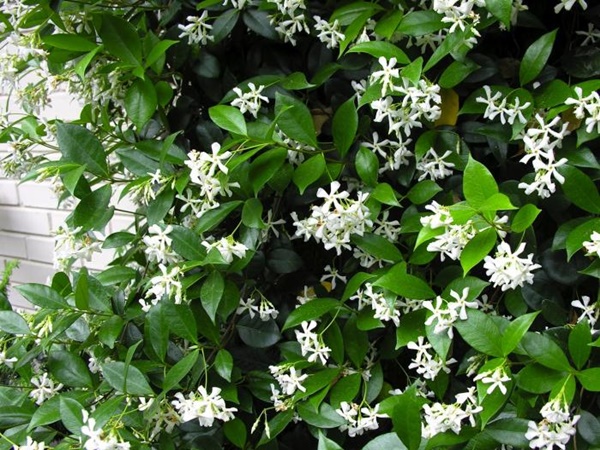 Trachelospermum
Trachelospermum Jasminoides is an evergreen, twining, woody vine with small, glossy green leaves and clusters of highly fragrant, star like white flowers that cover the plant from Summer to Autumn.
Tuckeroo
Cupaniopsis Anacardioides, with common names Tuckeroo, Carrotwood, Beach Tamarind and green leaved tamarind, is a species of flowering tree in the soapberry family, Sapindaceae, that is native to East and North Australia.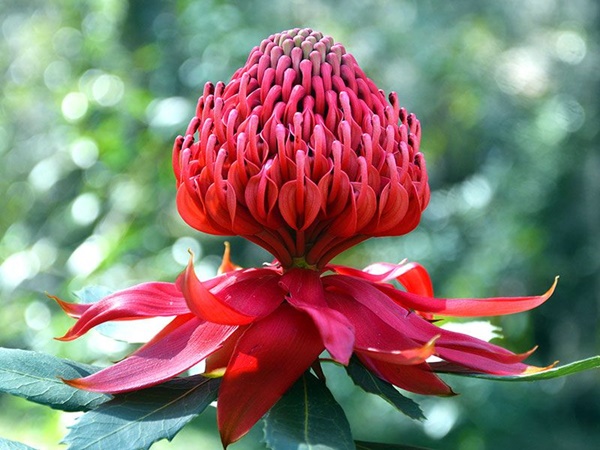 Waratah
Waratah is an Australian endemic genus of five species of large shrubs or small trees, native to the southeastern parts of Australia. The most well known species is Telopea Speciosissima, which has bright red flowers.
–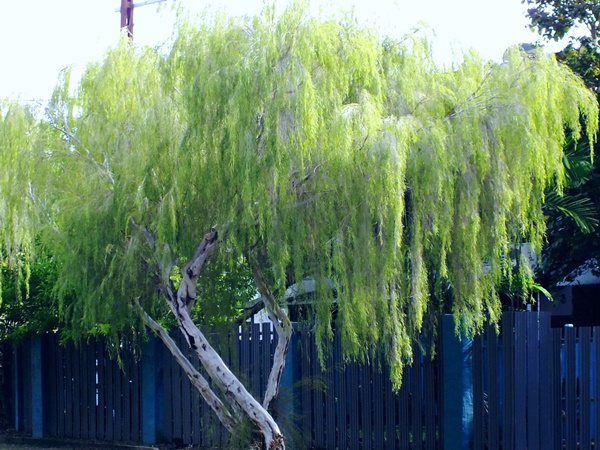 Weeping Tea Tree
The Weepeing Tea Tree has much to offer. A lovely soft foliage and the distinctive pink, grey and copper shades on the inner bark surface, which are revealed after the seasonal molting of its outer bark.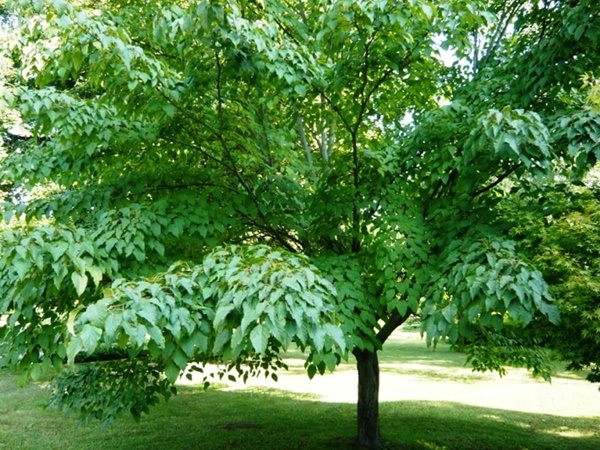 Zygos Cactus
Zygocactus, with their pretty, flattened bell flowers, are delights of the Winter garden. They're often called Crab Cactus, because of their crab like segmented stems, or occasionally Christmas Cactus.